Benma's Designers always keen on creating fashion leather laptop sleeves and leather tablet cases and Cell Phone pouches with ecologically friendly but best quality materials.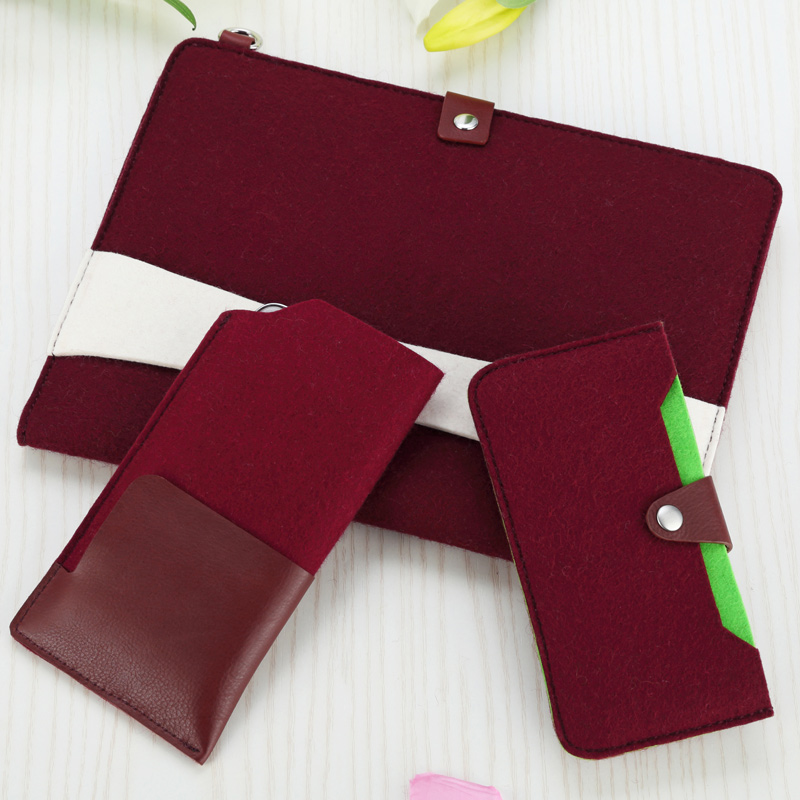 l We sourced and found the pure wool felt materials imported from Australian Merino wool , making it ideal for laptop sleeves or cases:
l They use the fleece that lies closest to the skin of the sheep. Thus, this wool felt is extremely soft and durable, It cuts smoothly, does not fray at the edges is pill, fuzz and stretch resist and is evenly dense throughout.
l What's more importantly, this wool felt is non-toxic and complies with OEKO-TEX® Standard 100, UNE-EN 71-2 and UNE-EN 71-3. No nasties are used to create and dye this felt.
l 100% Wool Felt is very hard-wearing, pill resistant, naturally stain-resistant and non-flammable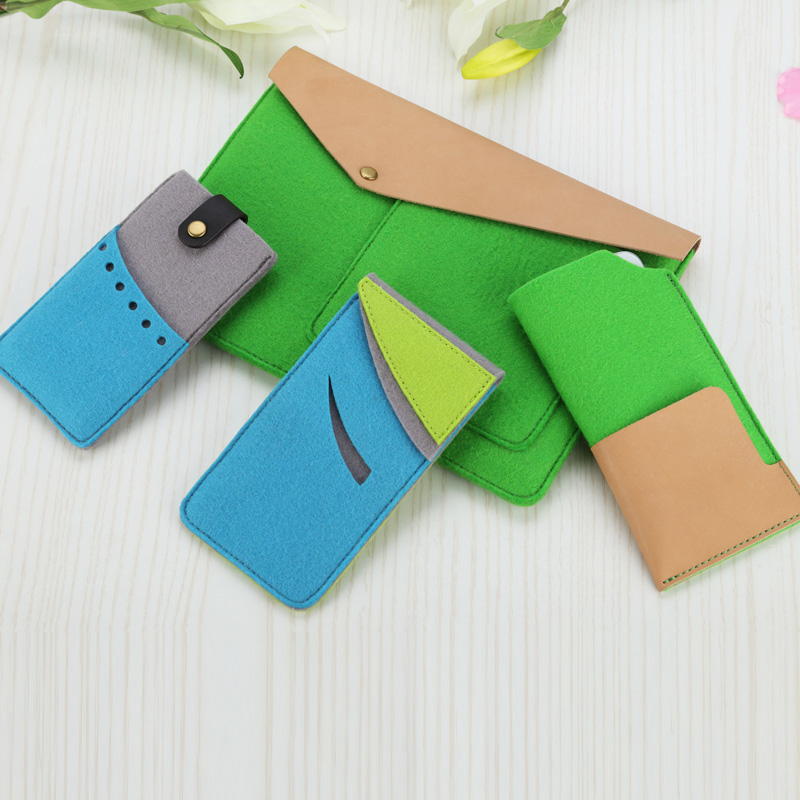 Then our designer will create their design based on the view from the user and their inspiration, and
our skillful master will make it into samples, and you will see how beautiful sleeves or cases they are: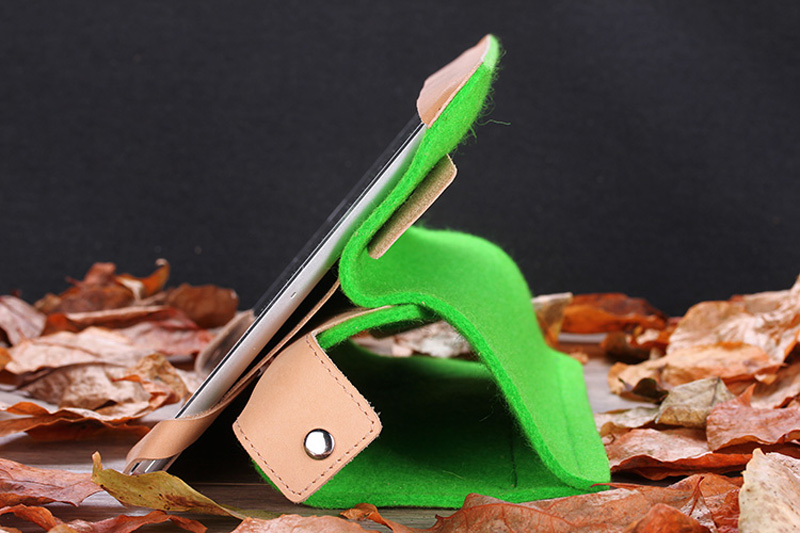 This simple but yet modern Tablet sleeve made of 100% natural wool felt which is 3-4mm thick. It
provides the perfect protection from dust, scratches and light impact damage.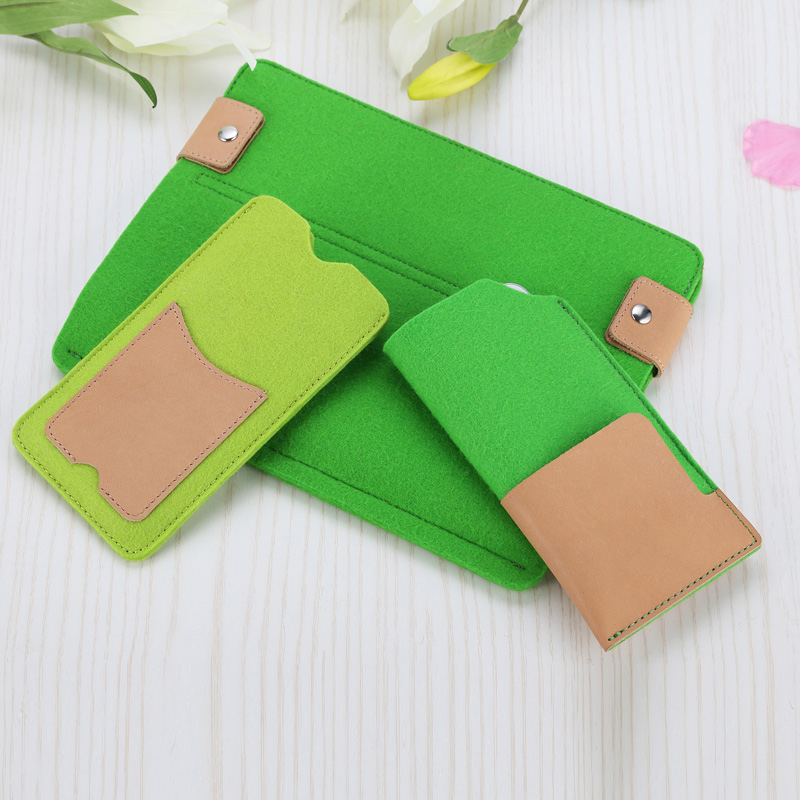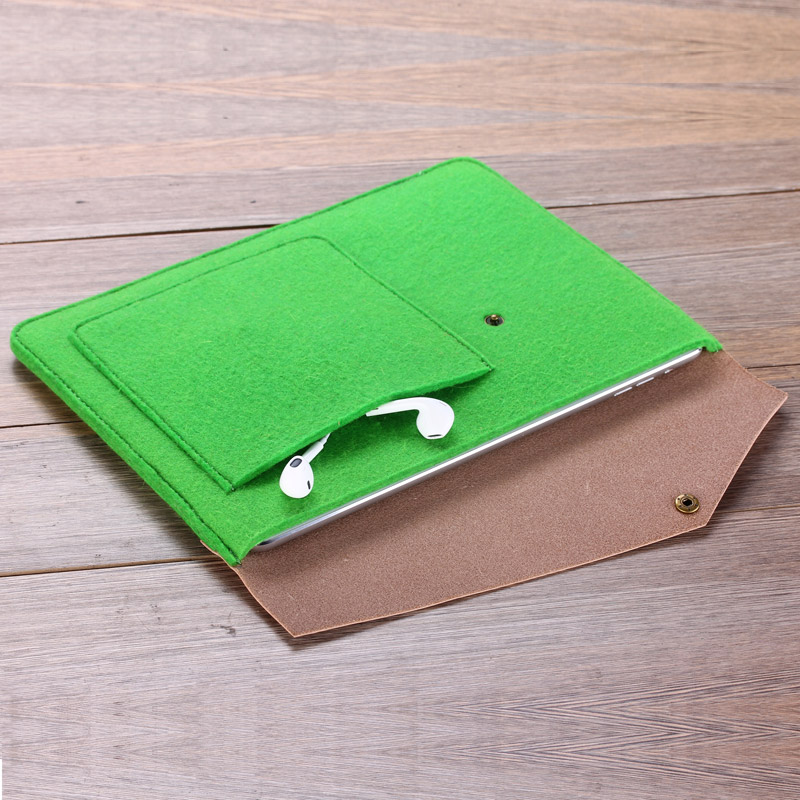 It's just a fantastic material! It's incredibly versatile, durable and soft to the touch.
This Case provides a stylish and lightweight protection wherever you go!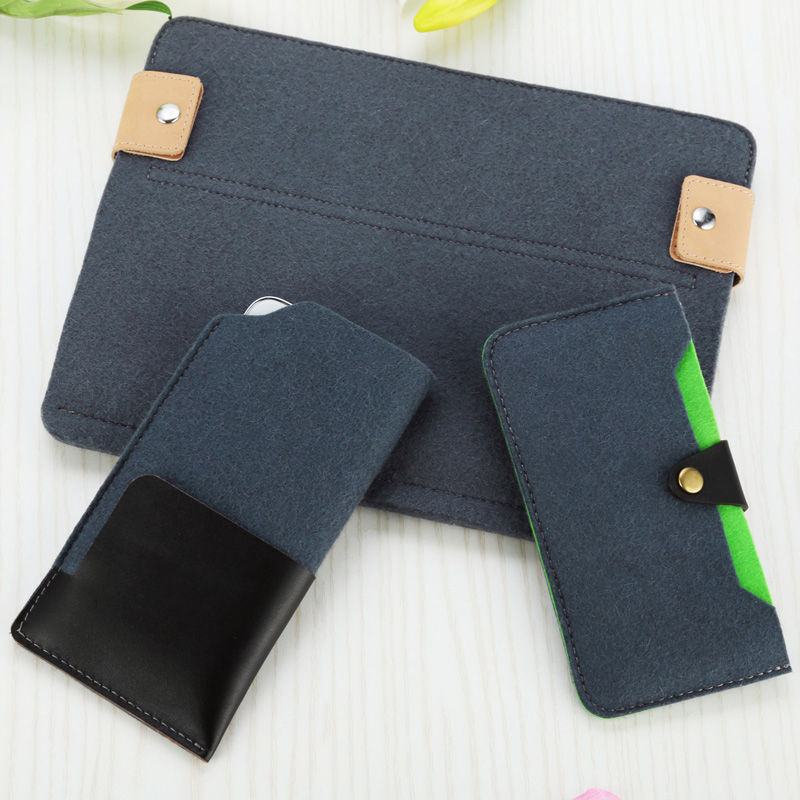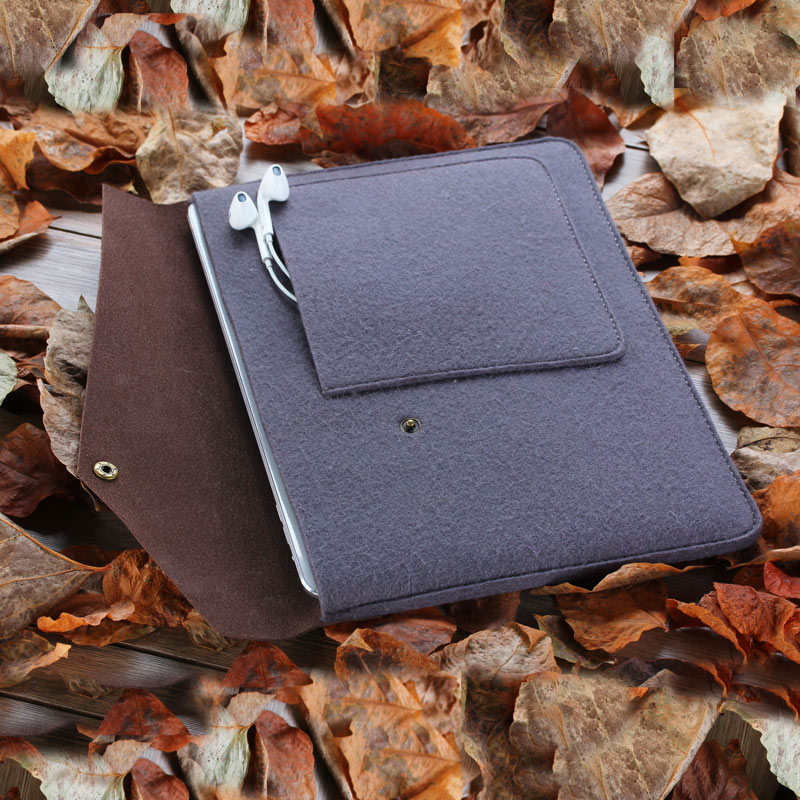 Timeless design sleeve shows a healthy respect for the planet, also pursuing natural form and simplicity.