What will you think it can be used for when we talked about fallen leaves? Throw them away as rubbish? Or take them as a small of leave art as following. But we can make it to fabric and then make fashion backpacks, Didn't you think it is chic looking?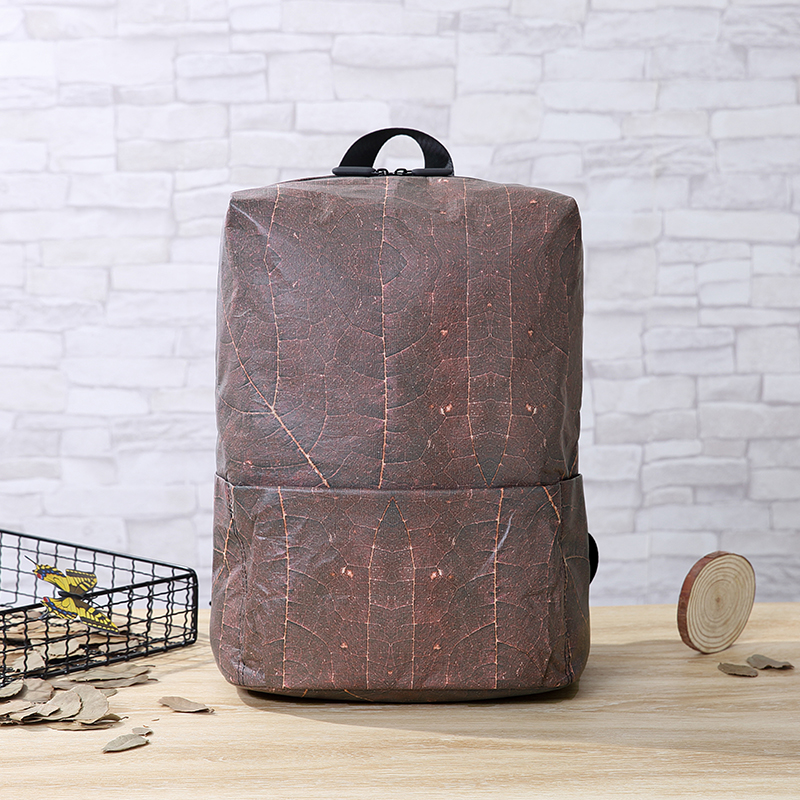 Pineapple leaves are used to obtain Piña, a textile fiber that is used to make fabrics. As such, we are able not only to keep our internal system clean but also to achieve an outer elegant appearance. Piña is a pineapple fiber made from the leaves of a pineapple plant and is commonly used in the Philippines. It is sometimes combined with silk or polyester to create a textile fabric.
Production of pineapple fiber
Since piña is from a leaf, the leaf is cut first from the plant. Then the fiber is pulled or split away from the leaf. Most leaf fibers are long and somewhat stiff. Each strand of the Piña fiber is hand scraped and is knotted one by one to form a continuous filament to be hand-woven and then made into a Piña cloth. Researchers have developed some easy tools to extract fiber from pineapple leaves.
Fiber from Pineapple leaves for long has been used by Philippine handicraft artisans to produce cloth. Pineapple fibre is considered to be more delicate in texture than any other vegetal fibre. A kilo of leaves may provide up to 15-18 pieces of white, creamy and lustrous as silk fibre about 60 cm long and it easily retains dyes.
It is a painstaking process and involves up to 30 people from the beginning to the end of the process. Fibres of the leaf are scrapped by means of a broken plate or coconut shell and a fast scraper can extract fibre from over 500 leaves per day after which the fibres are washed and dried in the open air.
After which they are waxed to remove the entanglements and then the fibres are knotted and bind into yarns for the next process of weaving it in to fabric. Pineapple fabrics are mainly used for creating Barong Tagalog and other formal wear. It is also used for other products where a lightweight, but stiff and sheer fabric is needed.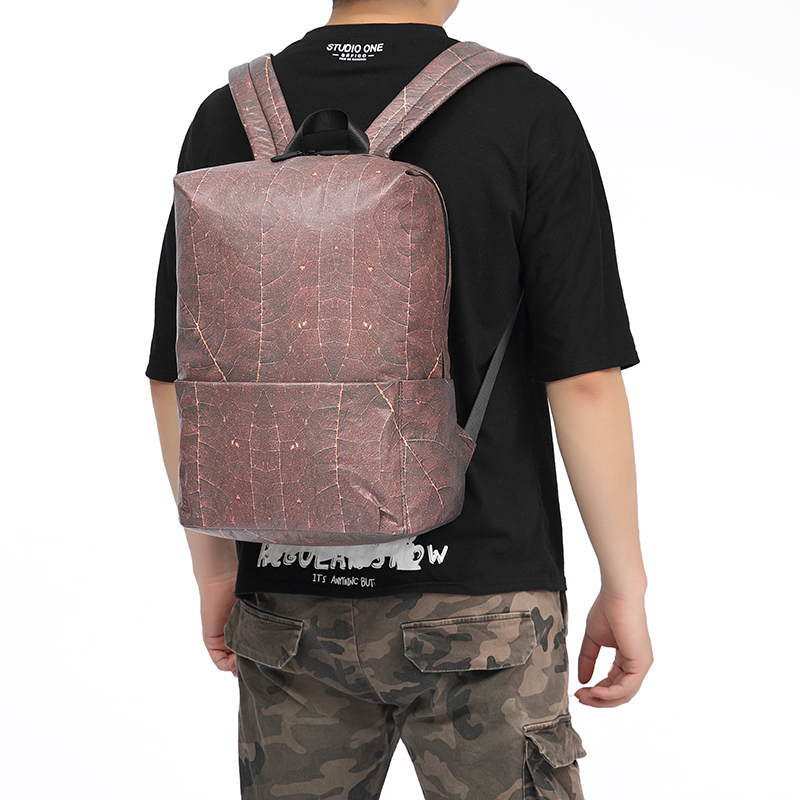 It is sometimes combined with silk or polyester to create a textile fabric.
As the pineapple leaf fiber fabric or the pina fabric is lightweight but stiff, this sheer fabric can be used in any creative design. These fabrics, apart from environmental friendly, have many other qualities.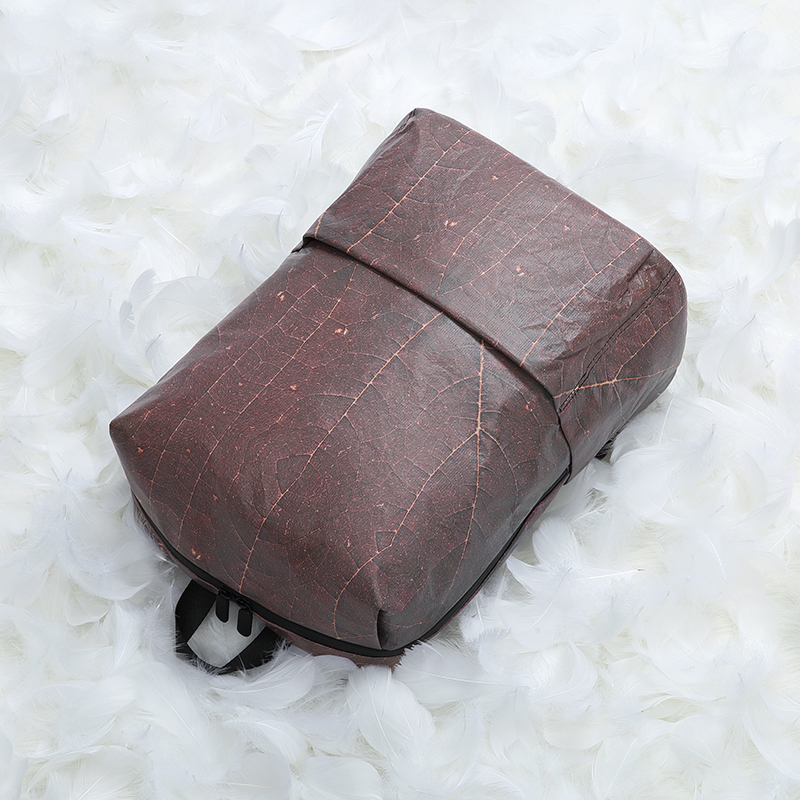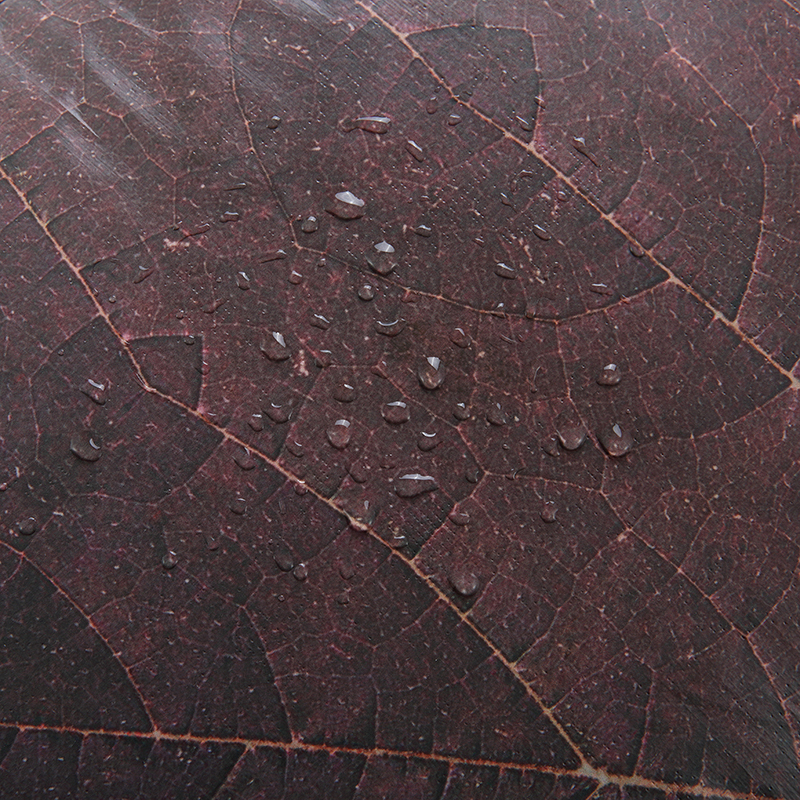 They have beautiful elegant appearance with natural shine, similar to that of linen.

They are lightweight.

They blend very efficiently with other fibers.

They are very soft, even softer than hemp.

They have better texture than silk.

They can be washed and don't need to be dry cleaned.
Benma Manufactory as a professional backpack manufacturer in China, our designer also focus on eco-friendly materials and high quality of backpacks.
Stylish backpack made of eco-friendly waterproof leaves material, soft and fashionable, classic and minimalist design really stands out from the crowd!
1 big front zipper pocket , 2 inner small pockets ,2 side pockets, Easy access doctor bag-style opening , Spacious Backpack with Vertical zipper in back provide quick access to the main compartment ,Padded back panel and shoulder strap provide comfortable carry
Padded back panel and adjustable shoulder straps, provide comfort carrying.
Perfect lightweight travel backpack for working, traveling, school and daily using.
Generous enough to accommodate the magazine, 14.9" computer, tablet, glasses, wallet, keys, earphone, power bank, cell phone, document and clothes. It will be a perfect work travel school bag for Men, Women, Teens, Boys and Girls, Elementary School, Middle School, High School and College Student.